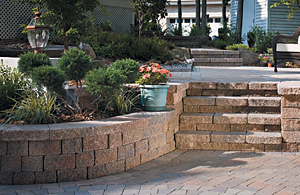 StreamLine Landscape's reputation as master custom stone builders is unsurpassed in greater Solano County. Their success is based on a winning combination of quality products, the highest standards of workmanship and uncompromising attention to detail.
From the whimsical to the magnificent, StreamLines creates stonework of durable beauty with designs to please everyone. With their consummate skills and passion for stone working, StreamLand's installations from walkways, driveways, and patios, to outdoor kitchens, fireplaces and barbeques, to decorative walls, retaining walls and exterior stairways, are works of art.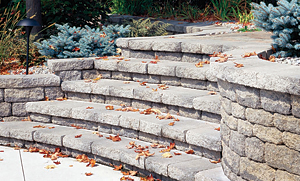 The addition of custom stonework increases the aesthetic appeal and value of a property and adds a classic and timeless appeal to any landscape setting. Let StreamLine help you to make your landscape more beautiful, comfortable and useful with the installation of a stone barbecue, fireplace, fire pit or a complete outdoor kitchen to enhance your outdoor living space.
With a focus on customer service and satisfaction, our knowledgeable staff will assist you to make your landscaping choices easy and a perfect fit to suit your individual tastes and needs. Contact us today and we will provide you with a free consultation regarding your custom stone project; we guarantee you will be delighted with the results.