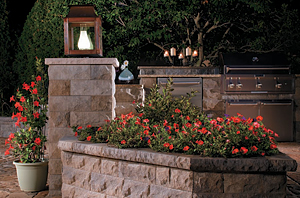 BBQ islands make the outdoor cooking and entertaining experience easier and more enjoyable than ever before.
Fun, convenient and functional to meet your outdoor and entertainment needs for both home and business, the built-in BBQ island provides additional preparation space with optional amenities such as built-in sinks, additional counters and storage all designed for time savings and easy clean-up.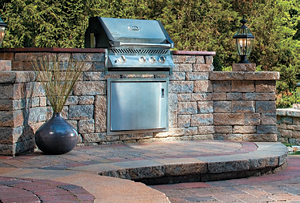 For over a decade, Streamline has delighted customers with their beautiful durable BBQ islands build with care and superb craftsmanship to last for years to come.
Let the StreamLine Landscape team transform your home or business property into an entertainment oasis. Contact us to schedule a consultation. And to complete your outdoor living and entertainment center check out our fireplaces, fire pits and pizza ovens!